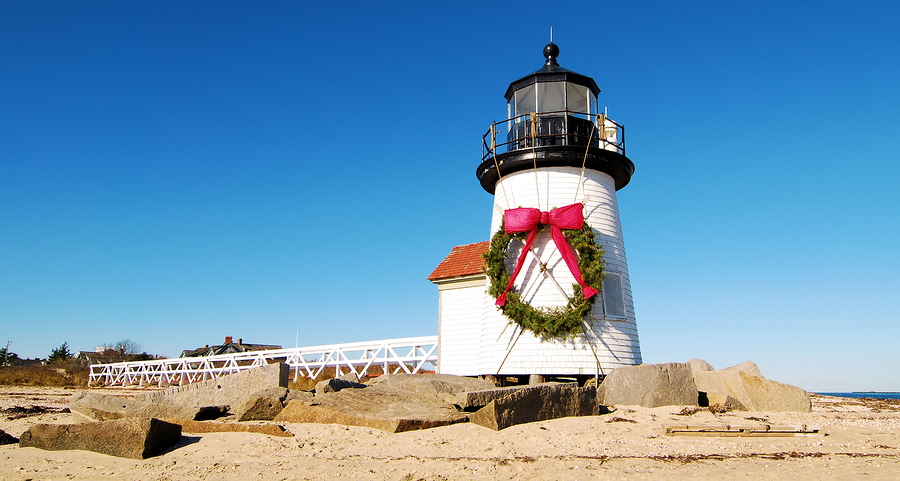 3 Great Activities for the Holidays on Cape Cod

Warning: Invalid argument supplied for foreach() in /home/content/43/7341043/html/wp-content/plugins/sociable/includes/sociable_output.php on line 382

Heading to Cape Cod for the Holidays?
Cape Cod is beautiful all year round, but there's something quaint about snow on the ground and a chill in the air that adds a special holiday feeling when you visit during this time of year.  Whether you have children in tow or want to spend a romantic weekend away with your significant other, the Cape has everything you need for a great time.
If you're lucky enough to be visiting Cape Cod during the holidays, consider adding any of these great holiday events to your calendar.
The Train to Christmas Town
If you've got kids along for the trip this year, you absolutely MUST head to Hyannis Depot for the Train to Christmas Town.
The Cape Cod Central Railroad will be providing fun and Christmas cheer for the whole family every weekend in December up until Christmas.
The whole family will load up on the train after having their ticket punched by the conductor before being treated to the story of a little girl named Janice who rides the train to Christmas Town each year with her grandmother and brother. The kiddos will get to meet characters like Bumblebee the Polar Bear and Wabash the Squirrel before they make it into Christmas Town where Santa boards the train and greets all the youngsters with his famous "Ho, HO, HO!"
Holly Days in Sandwich
This is another excellent option for families. During the Holly Days in Sandwich, the town is completely transformed into a winter wonderland and is set up perfectly for a leisurely Cookie Stroll that the kids will love.
The town gets together to read (and light!) the Littlest Christmas Tree and there are opportunities to go caroling, tour the historic homes, as well as activities for all ages.
Christmas on Cape Cod
There are so many different things to do on the Cape for the holidays this year that it would be virtually impossible to include them all.
Local shops put on different sales to stimulate the local economy while there are also accommodation specials to bring in outsiders.
While the whole family will love seeing the harbor lights, parades, concerts, and craft fairs, the kids will squeal with delight when they see Santa arrive by boat! The whole month of December is filled with fun activities, lights, and sights that no matter when you visit for the holidays, you will definitely find something worth doing.
Be sure to head to the Heritage Museums and Gardens in Sandwich for their Gardens Aglow celebration and watch everyone be dazzled by the nine miles worth of holiday lights strung up throughout the gardens. If you're still in town towards the New Year, there are several First Night celebrations in Sandwich, Chatham, and Provincetown that will also bring fireworks, craft fairs, dance parties, and even a Polar Bear Plunge on New Year's Day.
Now that you know there will be plenty to keep the whole family occupied and entertained this year on the Cape, be sure to consider your transportation options while you're here. A Cape Cod car service like White Tie can whisk you to and from each of the events mentioned above while also providing you with a sense of security and luxury that is hard to beat this holiday season.
The following two tabs change content below.


Latest posts by Tim Kelly (see all)