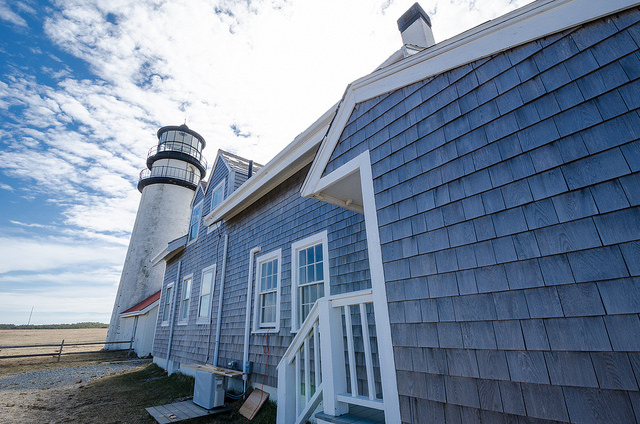 3 Tips for a Painless Trip from Boston Logan to Cape Cod
Make the most of your travels to Cape Cod from Boston with a great car service and these tips for packing and preparing. 
Traveling can be stressful. There are arrangements to make, suitcases to pack, animals to board.
It can all be a bit overwhelming, and that's even before you get to the airport. No matter where you are in the country, navigating the airport can bring even the calmest person to the verge of a panic attack.
We're not going to sugar coat it and say that traveling into the Boston Logan airport is any different. But there are some ways to improve your travel, especially when you're headed to beautiful Cape Cod.
When it comes time to prepare for your trip to Cape Cod, just refer to these four piece of advice to ensure the most painless travel possible.
Book a Cape Cod Car Service
The easiest way to improve your experience at Boston Logan Airport? Book Cape Cod car service for your trip out of there.
The first benefit is that you can leave your car at home in the safety of your own garage, rather than leaving it in long term parking at the airport.
Most airports even display notices that they aren't to be held responsible to any damages that may occur to your vehicle. Plus, there's no guarantee you'll even be able to find a parking spot.
Another benefit is that once you pack your bags, our drivers will take care of the loading and unloading for you.
Additionally, if you've never been to Cape Cod before, having a chauffeur that is familiar with the area will keep you from ever getting lost. Not only will they be able to navigate traffic, they can also offer suggestions for the best places to eat and shop while you're in town.
Plan in Advance
Begin planning long before the day you're scheduled to head out on your excursion. The further in advance you book your lodgings, your flight, and your car service, you will end up paying a lot less while getting a lot more.
Another benefit of planning in advance is that you're less likely to forget important details that could derail your entire trip. Once you know where you're going and when, go ahead and book your room and flight before giving us a call at White Tie to take care of your transportation needs.
Pack Smart
Since more airlines are starting to charge additional fees for checked luggage, more travelers are opting for bringing only a carry-on.
If you pack smart you can fit several days' worth of clothing along with your toiletries and essentials without needing a suitcase. The best way to maximize space in your carry-on is to roll your clothes. Take everything you need for each outfit, stack each article of clothing, and then tightly roll it before standing each roll up inside your bag. You will be surprised at just how much you're able to fit in there without resorting to a suitcase that you have to pay to check at the airport.
Traveling to Cape Cod via Boston Logan does not have to be a headache. With the proper planning, packing, and transportation services, you and your friends or family can enjoy a nice relaxing visit to one of the most beautiful areas of the country.
Photo Credit: M01229
The following two tabs change content below.


Latest posts by Tim Kelly (see all)