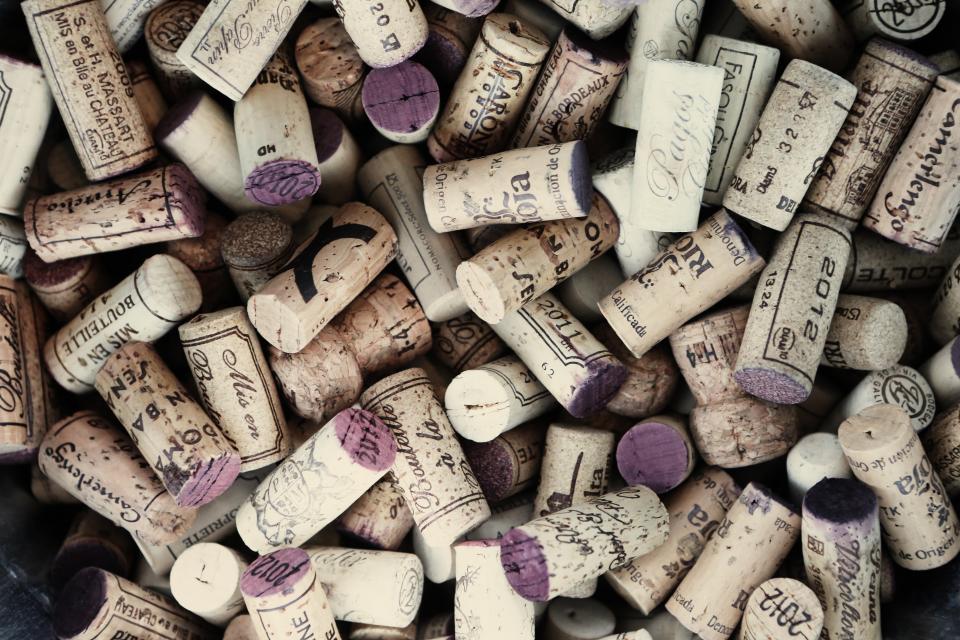 4 Can't-Miss Wineries in Cape Cod
No trip to Cape Cod would be complete without visits to some of the area's top wineries. In fact, Cape Cod is home to many wonderful wineries, each with distinct vintages that wine novices and oenophiles are sure to enjoy.
So which Cape Cod wineries are can't-miss destinations? Here's a closer look at four of the top wineries in Cape Cod:
Cape Cod Winery
For years, Cape Cod Winery has produced extraordinary vintages that continue to generate interest from residents and visitors alike.
Cape Cod Winery boasts grapevines that "are planted on a splendid site with sandy gravel soil and gentle slopes which are ideal for wine grape growing and parallel the great vineyards of southern France and Italy," according to the winery.
Thus, it is able to provide outstanding wine varieties that are unique to Cape Cod.
In addition, Cape Cod Winery takes pride in supplying wines that support "La Bonne Vie," aka "the good life."
First Crush Winery
First Crush Winery follows a simple mission: to produce exquisite wines that will turn the heads of the most discriminating, utilizing the finest fruit in the land while sparing no expense on equipment and technology.
And to accomplish this goal, First Crush devotes plenty of time and resources to ensure that you'll be able to enjoy the best wines available whenever you visit.
At First Crush, you can sample wine that includes remarkable fruit from Northern California. As such, each First Crush wine offering delivers a distinct mix of flavors.
Truro Vineyards of Cape Cod
Open seven days a week, Truro Vineyards of Cape Cod represents a wonderful day trip spot for those who want to sample wine offerings like no other.
Truro features a cozy, comfortable pavilion where you can taste a broad array of wines.
Plus, it offers guided tours and an awe-inspiring barrel room, giving you a glimpse into what it's like to produce outstanding wines in Cape Cod.
Also, Truro offers a large selection of red and white wines, along with its Lighthouse Wine Series wines that come in colorful lighthouse-shaped bottles.
Nantucket Vineyard
Established in 1981, Nantucket Vineyard offers white, red and reserve wines that make a bold statement just about anywhere.
This winery blends old-world techniques with state-of-the-art technology to produce wines that are innovative and delicious. Also, its founders focus on using only the best grapes in their wines to ensure that they deliver a superior taste.
Travel to a Cape Cod winery in a luxury vehicle from White Tie Limousine
Cape Cod boasts a sterling reputation for its supreme wineries, exceptional beaches and other terrific attractions and landmarks.
Driving around Cape Cod, however, often remains a struggle for many residents and visitors.
For example, those who want to visit one of the area's top wineries may encounter traffic along the way. There also are the gas costs associated with driving from one place to the next, and these expenses can add up quickly if you hope to explore the top wineries across the area.
For those who want to simplify their travel plans around Cape Cod, a top chauffeured car service is readily available – White Tie Luxury Transportation.
With White Tie, you won't have to worry about driving from Point A to Point B; instead, our team of travel specialists will guarantee that you can enjoy deluxe ground transportation services any time you need them.
At White Tie, we employ only the best chauffeurs to support our clients. That way, you'll be able to go to any of Cape Cod's top wineries in a vehicle driven by a friendly, professionally trained chauffeur.
Plus, we offer a large fleet of luxury vehicles that includes:
Lincoln Town Car Sedans – Stylish, elegant and practical, our Lincoln Town Car sedans offer ample leg room, along with plush seating and a dazzling exterior.
Luxury SUVs – Our luxury SUVs include a comfortable interior, plenty of luggage space and even a CD player and sound system, guaranteeing that you can enjoy a sleek, luxurious ride.
Stretch Limousines – Want to travel like a rock star to any of Cape Cod's top wineries? Now, you can, thanks to our stretch limousines that feature deluxe seating for up to 10 passengers.
Luxury Vans – Perfect for up to 14 travelers, our luxury vans are equipped with TV/DVD entertainment, Wi-Fi access and other great features.
When it comes to traveling around Cape Cod, simplify your travel plans by employing a proven ground transportation provider – White Tie.
Select White Tie for your next trip to a Cape Cod winery, and ultimately, you can reap the benefits of chauffeured ground transportation from a superior car service.
The following two tabs change content below.


Latest posts by Tim Kelly (see all)