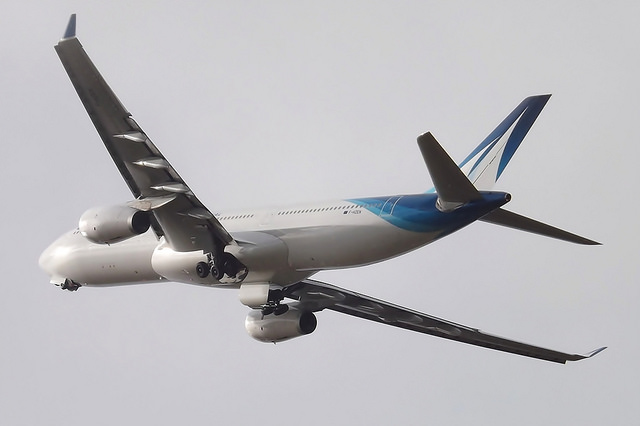 4 Reasons to Use a Cape Cod Private Jet
Your Private Jet Charter in Cape Cod
If you have the means, hiring a charter jet to fly into Cape Cod is by far the best way to go. And best of all, White Tie Limo will be there to pick you up and to drop you off back at the airport right on time for your return flight home. Airport pickups and drop-offs are our specialty and we take pride in doing the best job possible to make sure you start – and end – your vacation with a smile.
If you are still deciding whether or not it makes sense to charter a private jet to Cape Cod, here are a few reasons why it's a good idea.
Avoid Long Lines at the Airport
With a private jet charter, you can avoid long lines and hassles at the airport which are the hallmark of most people's trips to Cape Cod and the surrounding islands. Why put yourself through all the stress of parking at the airport, checking your bags and standing in long lines when
At White Tie Limo, we believe that vacations shouldn't be about that. It's important to have free time away from the stress of everyday life. That's what vacationing should be all about. A private chartered flight and a pickup and dropoff at the airport by White Tie Limo is the perfect combination for a no-stress, no-mess vacation you'll remember for a long time to come.
Make Every Moment Count
If you're going to Cape Cod on business or, more importantly, if you're going to spend time with your family, you want to make every moment count. It's a cliché, but it's true: time is the most valuable asset we have, and you don't want to waste any more than you have to at the airport or the ferry landing, waiting for your ship to come in. Time spent doing arduous travel tasks is better spent on the beach or out on the water, exploring all the romantic and scenic opportunities this beautiful region of the country has to offer.
A Private Charter: A Good Way to Do Business
If your trip to Cape Cod and the surrounding islands involves doing some business, there is no better way to set the tone of high class sophistication than with a private jet charter. Investing in top flight transportation for potential investors or clients, including a professional chauffeur from White Tie Limo who will be there to pick them up at the airport when they arrive, is a highly effective tactic for scoring points with those you're looking to impress. You take your business seriously, and so will your guests when they see the detailed measures your organization has taken to assure that they arrive in comfort and in style.
Chartering a Jet— Now is the Time
If you're still on the fence about hiring a private charter jet for your trip to Cape Cod and the surrounding islands, or if you've never chartered a jet before, now is the perfect time to jump right in. Due to the drastic cut in fuel costs, now is an excellent time to charter a jet to travel to Cape Cod. Thanks to some savvy business thinking and timing the markets, you and your family can belong to what once was a very exclusive club by chartering your own jet for a vacation today.
These are just some of the reasons to charter a private jet, but there are of course many other ways to get to Cape Cod too. Whatever method you do take to get here, consider White Tie Limo for premium limo service around Cape Cod and on the surrounding islands once you arrive.
Our drivers are highly skilled and we offer a level of sophistication for your transportation needs that is second to none. You can count on that.
The following two tabs change content below.


Latest posts by Tim Kelly (see all)