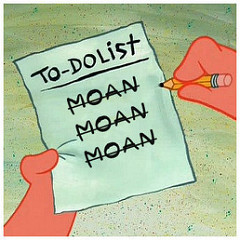 4 Tips for Business Success in 2016
Now that the year is coming to a close, it's time to start thinking about what you can do to make 2016 even better.
Even if you've experienced true success in the past year, there is always room for improvement. The New Year is a perfect time for reflecting on what you can do to improve upon your current situation.
If you haven't seen the pinnacle of success you hoped to achieve by now, you may want to consider making a few changes. Luckily, there are just a few small changes we can all make that will help set you up for obtaining greater success.
Positive Thinking
Honestly, the best change you can make in the upcoming year is to work on thinking positively. Negative thinking can be one of the biggest hindrances towards improving self-esteem and making progress in business. Second guessing the impact of your efforts based on results is often enough to keep some people from ever striving for greatness. Avoid the detriment of negativity, and make an effort to implement positive thinking into your everyday work life.
One Goal at a Time
It's often easy to think about all the things you want to accomplish by a certain age or deadline.
Unfortunately, when that deadline passes and you still haven't reached all of your goals, it can be quite a letdown. Instead of setting several unattainable goals, focus on one goal at a time. Start with the goals in your business life and personal life that are easiest to reach first. The sense of accomplishment that comes along with achieving that first goal will serve as motivation for your next big win.
Exercise
You can't expect to make it far in life if you aren't physically able to last that long. If you haven't already, it's time to start taking care of yourself. Join a gym, watch some online videos, and do whatever it takes to get an exercise routine started that you can maintain in the coming year. Your health will thank you and you'll have the energy you need to make your business thrive. Being healthy and maintaining your health will always be an integral part of obtaining and actually getting to enjoy business success.
Reward Yourself
"All work and no play make Jack a dull boy."
This statement is true in the business world as well. If all you do is work, work, work without any sort of treat or reward system, you will get burnt out quickly. It's hard to regain momentum and motivation after you burn out. To make sure that doesn't happen, you need to learn how to reward yourself. Now, we don't mean taking a vacation every time you experience success in the workplace. Rather, take yourself out to dinner, for a massage, or a day on the golf course. Use these rewards to remind yourself that you do deserve it after working so hard. They'll work as incentive to keep you working towards your final goal in the workplace.
The New Year is right around the corner, so now is the time to get started on implementing these changes. Start small and don't worry if you have to start over again in the coming months. As long as you keep trying and keep striving for that success that is so important, you will achieve it.
Photo Credit: Ian Burt
The following two tabs change content below.


Latest posts by Tim Kelly (see all)