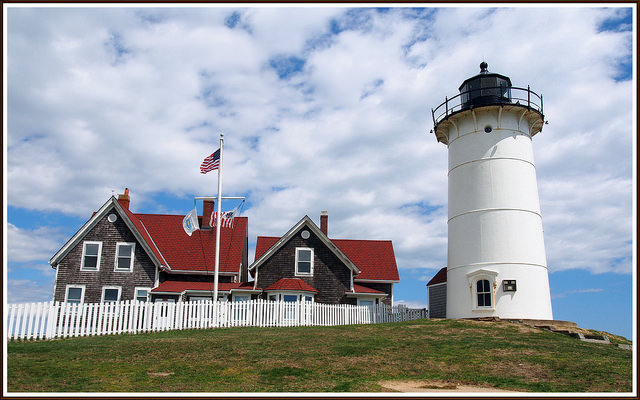 5 Amazing Spring Events on Cape Cod
Want to get out into the beauty of Cape Cod this spring?
With a little luck and some cooperation from Mother Nature, the frigid temperatures will soon be gone. That means it's time to start thinking about shaking off the lethargy of hibernation and getting out to see the sights in Cape Cod.
While winter is a great time to spend with family wrapped up in blankets around a roaring fire, the time has finally come to venture outdoors. Cape Cod is beautiful no matter what time of year you visit but with the newly blooming trees and flowers it becomes even more stunning.
If you're looking for something to motivate the rest of the family to get outside or activities you can enjoy with friends, we've got you covered. Here is a list of five amazing events happening on Cape Cod this spring.
St. Patrick's Celebration (March 16th-18th)
Cape Cod Irish Village
On March 17th, people around the globe celebrate their Irish heritage. Even those with little to no Irish blood running through their veins make it a point to celebrate as if they were born on the Emerald Isle.
Massachusetts is known for its large Irish population. In fact, 22.8% of those in the state have Irish ancestry. Because of this, it should come as no surprise that Cape Cod celebrates the holiday over an entire weekend. From the 16th of March through the 18th, you and the family can enjoy Irish music and cuisine at the Cape Cod Irish Village with two and three night packages that include full Irish breakfasts and a five-course dinner.
St. Paddy's Day Pub Run – After-Party at The Lanes (March 17th)
Mashpee Marathon Sports – The Lanes Bowl and Bistro
Yet another spring event focused on St. Paddy's day, the Pub Run is for those that love beer as much as they love being active. The three mile pub run starts at 6:30 at Mashpee Marathon Sports and ends at The Lanes Bowl and Bistro. This event isn't just for the experienced runners out there; they actually welcome all fitness levels. To reward yourself for a successful three mile run, the organizers of the event (Marathon Sports) are even picking up the first round of drinks and an appetizer!
Science on the Street (March 19th)
Cape Cod Museum of Natural History
Combining learning and fun aren't always easy to do. However, the 10th annual Science on the Street festival organized by the MIT Cambridge Science outreach program does just that. Families this year will be able to take part in a workshop held by Glenn Davison of Kiting USA. This man has a pretty impressive history as a miniature kite builder, designer, and flyer and has held workshops on such around the world. There will also be exhibits showcased by Storm Chaser Megan O'Leary, Atlantic White Shark Conservancy, Marine Biological Laboratory, and so much more!
Stand-Up Comedy Night with Dave Russo and Lenny Clarke (March 31st)
Cape Cod Irish Village
If you've ever watched the TV show Rescue Me with Denis Leary, you've seen Lenny Clark. Dave Russo once won the Boston Comedy Festival and currently co-hosts NESN's Dirty Water Television. Your chance to see them both perform some hilarious stand-up comedy is coming to the Cape Cod Irish Village for Stand-Up Comedy Night on March 31st.
In addition to some belly shaking laughs, you can also enjoy some live music performed by the Boston-based band The Druids as well as trying your hand in their 50/50 raffle. Tickets are only $25, so get a few extra for you and all your friends!
Legally Blonde the Musical (April 7th, 8th, 9th, and 10th)
DY High
The movie originally made famous by Reese Witherspoon has since been turned into a musical that has seen its fair share of success on Broadway. However, this performance of Legally Blonde the Musical will be put on by DY High.
With incredible performances by experienced musical theater performers and faculty cameo appearances as well as the all-student orchestra, this is sure to be fun for the whole family! Come out and support high school performing arts and have a great time while you're at it!
Now that you've got a few ideas under your belt, all you have to do now is give us a call at White Tie Limo so we can take care of the transportation!
Sit back and relax while we take care of the driving. You can turn any of these fun events into a VIP experience for the whole family with a sleek chauffeured limousine or SUV and have a day (or night) the whole family will love!
Photo Credit: Peter C in Toronto
The following two tabs change content below.


Latest posts by Tim Kelly (see all)