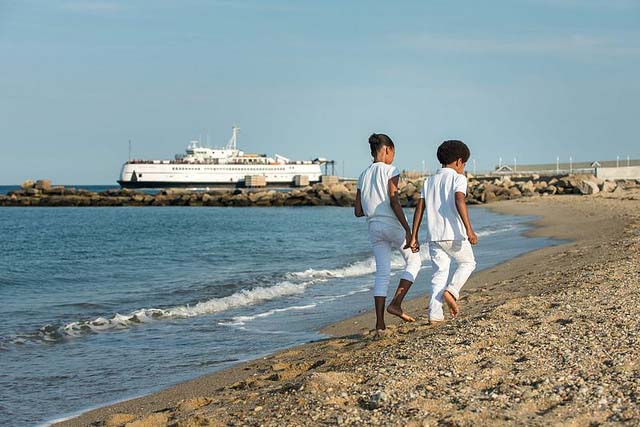 7 Martha's Vineyard Must-Dos

Warning: Invalid argument supplied for foreach() in /home/content/43/7341043/html/wp-content/plugins/sociable/includes/sociable_output.php on line 382


This blog was originally published in 2015; we have since updated it to reflect the most current and accurate information. 

If you and the family or your close friends are gearing up to spend the summer months on Martha's Vineyard, there's plenty of excitement and adventure in store for you.

Here is a list of just a few possible destinations on the island to make your fun in the sun even more memorable.

And make sure you ride in style to and from your destination using a limo from White Tie Transportation to eliminate the hassle of driving and parking.
Beaches
From South Beach to State Beach, there are plenty of contenders for best beach on Martha's Vineyard. Of course everyone knows the Vineyard has great beaches, why else would it be such a hot summertime destination?
Once you kick off your shoes and set foot on the pristine, white sandy shoreline of the Vineyard, you'll be ready to book a return flight to the island for next summer, and every summer after that.
Lighthouses
East Chop, Edgartown, Gay Head. These are the three big names to remember when talking about the most prominent lighthouses on the Vineyard.
Steeped in history and surrounded on all sides by breathtaking scenery, these landmark towers symbolize everything that's exciting about the Vineyard, one of the country's most tony vacation spots.
Private Spas
Going to a private spa for the day can be the perfect way to unwind with your family or friends. At the facility you can get a massage, a facial and body treatment, or relax in one of the many warm water tubs.
If you weren't relaxed when you got to the island, you definitely will be after a trip to the spa.
Sailing in the Atlantic
There's nothing more romantic than pulling up anchor and following the winds from Vineyard Haven Harbor out into the open.
Even if you don't know how to sail, you can charter a vessel that will take you around the island so you can smell the salt in the air and feel the waves under your feet.
Check out the Martha's Vineyard Chamber of Commerce website for more information on how to do that.
Try Some Seafood
Martha's Vineyard started as a fishing enclave back in the 1800s, so if you're on the island and you like seafood, you might as well try some of the freshest catches that the Atlantic has to offer.
From highly upscale restaurants to small family run lobster shacks, the island has lots to offer for every type of budget and is certainly a must-visit on every seafood lover's bucket list.
Shopping
Martha's Vineyard offers a slew of tiny shops, charming seasonal craft fairs, and local haunts to buy a gift that will help you remember your trip forever.
Local shops can be found all over the Vineyard that specialize in everything from clothing to handicrafts, and all with a local sense of flair that is like nowhere else in the world.
Hiking
Many people associate Martha's Vineyard with the great beaches, the sun and the surf.
But there is also a beautiful state park nestled in the center of the island called the Correllus State Park. The Long Point Wildlife Refuge is also a great place to enjoy all the beautiful flora and fauna that the island has to offer.
This list barely scratches the surface of what Martha's Vineyard has to offer. So what are you waiting for – charter a limo from White Tie Transportation and start making your plan to set sail for the islands today.
Featured image credit: Massachusetts Office of Travel & Tourism via cc
The following two tabs change content below.


Latest posts by Tim Kelly (see all)