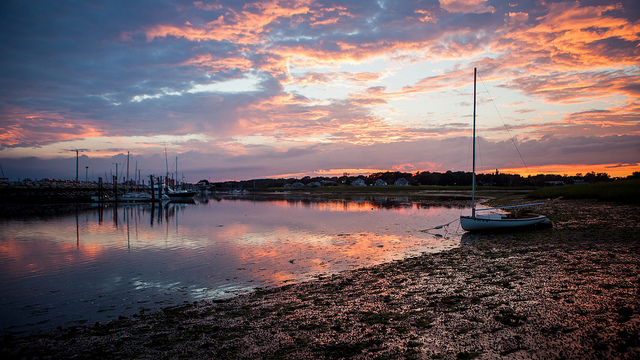 Amazing Day Trips from Cape Cod
Sights and Activities Away from the Cape
While it may seem like an utterly ridiculous idea to take a day trip away from one of the most beautiful places in the continental United States, there actually are other things to see and do that are within a day's drive of the Cape. Even when you're immersed in the beauty that is Cape Cod, you may find yourself itching to explore the surrounding areas. Lucky for you, there are plenty of things to see and do that are close enough to enjoy in a day trip.
If you're looking to see what else the neighboring towns of Cape Cod have to offer, we've got you covered. We've put together some of the best sights and activities away from the Cape for you and your family to enjoy. All you have to do is pick the option that is right for you and White Tie Limousine Service will get you there.
Boston
Just a little over an hour away lies Boston, MA. Known affectionately as Beantown, Boston is an excellent choice for your day trip away from Cape Cod. There is so much to see, so many things to do, and plenty of restaurants to choose from. Whether you're looking for shopping, entertainment, or fine dining, Boston is perfect for any daytime excursion you may want to plan.
For the beginning of your day, take the kids over to the Boston Children's Museum. Since kids tend to retain what they learn when they have fun at the same time, it's a great option for families of all ages. There are informative and interesting exhibits, a Science Playground to explore, and even a three-story structure for the kids to climb. Now that everyone has worked up a proper appetite, head over to one of the many restaurants in the Boston Harbor like 75 on Liberty Wharf or Beacon Hill like Antonio's Cucina Italiana. Once night falls, the adults in the group can head to the House of Blues for some drinks and live music.
Fishing
This is New England, of course. If you want to get away from Cape Cod without technically leaving the town itself, you can always head out onto the water instead. There are so many different cruise companies, boating services, and even private captains that are more than willing to take you, your family, and your friends out on the water for a day of fishing. Since New England, and especially Cape Cod, are known for their seafood, what could be better than catching your own for lunch or dinner? Whether you're looking to go deep sea saltwater fishing for striped bass, tuna, cod, or even sharks or bottom fishing for scup, tautog, or black sea bass, there is a charter available for you.
Just imagine setting out on the beautiful waters of Cape Cod bay or venturing all the way out into the ocean blue. Even though most charters can't (or won't) guarantee you a catch for the day, you and everyone in your party will be guaranteed to have a good time. After you've set your lines, sit back and relax while you feel the sun on your face and the salt in the air. If you set out early in the morning, your chances of reeling something in for dinner are higher and the day will be over before you know it! Going fishing is a fun and exciting way to get away from the Cape for a day without spending too much of your family together time on the road somewhere.
Again, while it may seem crazy to suggest even leaving the picturesque towns that comprise Cape Cod, sometimes a change of scenery can be understood. Give us a call at White Tie Limousine Services and let us help you plan that special VIP trip to Boston or let us drop you at the harbor for a fun day of fishing.
Photo Credit: Rick Harris
The following two tabs change content below.


Latest posts by Tim Kelly (see all)