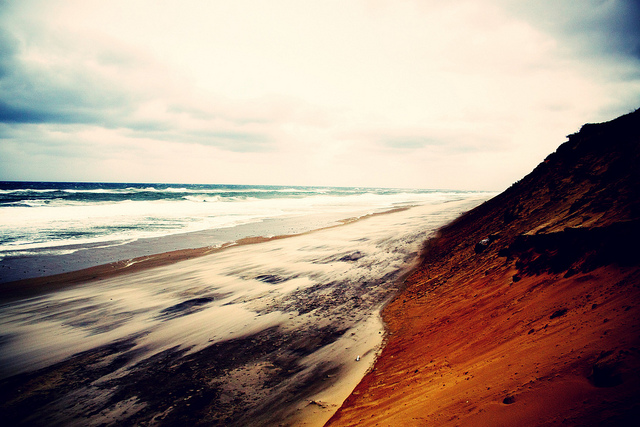 Cape Cod Bachelor Party: 5 Spots You Can't Miss
Your bachelor party is one of the biggest occasions of your life. If you're lucky enough to be planning your party in Cape Cod, you have tons of options for nightlife, dining and drinks.
Check out these great options for your upcoming bachelor party in Cape Cod, and get started planning your itinerary.
The Beachcomber of Wellfleet
1120 Cahoon Hollow Road, Wellfleet, MA
The perfect destination for summer bachelor parties, the Beachcomber is the #1 destination for nightlife in Cape Cod, at least according to recent TripAdvisor polls.
At the Beachcomber, you can enjoy live music, especially on the weekends. There's a nightclub, a renowned bar for great cocktails, and a restaurant if you're hungry before or after dancing.
With an outdoor bar overlooking the Atlantic, there are few spots in Cape Cod that will provide more ambiance and atmosphere during your evening. When you're finished eating, walk down to the ocean (just a few steps from the back patio) and take in some of the summer ocean air.
Quahog Republic
97 Spring Bars Road, Falmouth, MA
With a tavern, restaurant and seasonal waterfront eatery, Quahog Republic is a bit of a one-stop-shop bachelor party-goers.
The dive bar is especially popular, with drink specials and award-winning foods like the Quahog Chowder. Don't miss out on the beers either; the Quahog Grog is especially popular, but they have a variety of crafts on tap so everyone in your group can choose what they like.
Grumpy's Pub
29 Locust Street, Falmouth, MA
Grumpy's is a small little dive that has a devoted following. Stop in on any week night or weekend to mingle with locals, enjoy live music and of course, try the drinks.
The maritime décor is a nice touch, while the beer and bartenders will make sure you all have a great time.
Flynn's Irish Pub
219-223 N. Main Street, Mansfield, MA
Looking for a traditional Irish pub experience? Flynn's is one of the most famous pubs in Massachusetts! Here, you and your bachelor party troop can enjoy outstanding pub food like garlic chicken tenders, Cajun fries and buffalo and reuben spring rolls. They also have an impressive number of craft beers.
There are also locations in Cedarville and Sagamore, depending on where your bachelor party takes you throughout the night.
The Squealing Pig
335 Commerce Street, Provincetown, MA
This seasonal spot re-opens every spring to fanfare and excited regular patrons. Their bar menu is extensive, with a number of New England favorites mixed in with classic pub entrees and sides.
The food is renowned, and the beer and drink selection is hefty. Their draught beer selection, in particular, has something for every taste.
So head to the Squealing Pig if you're hungry, thirsty or just want to do some people-watching with a beer in hand. It's the perfect spot for a more laid-back bachelor and his pals.
Transportation for Your Cape Cod Bachelorette
You can get reservations at the best restaurant or find the perfect club. If you don't have a way to get around during your party, it doesn't matter.
Safe transportation should be the first thing on your list as you plan you bachelor party.
But not just any transportation will do. If you have a group of 7 or more, you'll have to split everyone up to take Uber or Lyft to get around. The point of your bachelor party is to spend time with your friends, so splitting up the group is counterproductive.
Why not choose a reputable Cape Cod transportation company for your bachelor party?
White Tie Luxury Transportation has a huge fleet of vehicles, including party buses stretch limousines to ensure that you have room for your entire party.
Our vehicles also offer plenty of amenities to make your party even better; think leather seating, amazing soundsystems, and on-board bar areas. 
Contact White Tie at (508) 548-1066 to learn more or request a quote here!
Photo Credit: Falk Lademann
The following two tabs change content below.


Latest posts by Tim Kelly (see all)