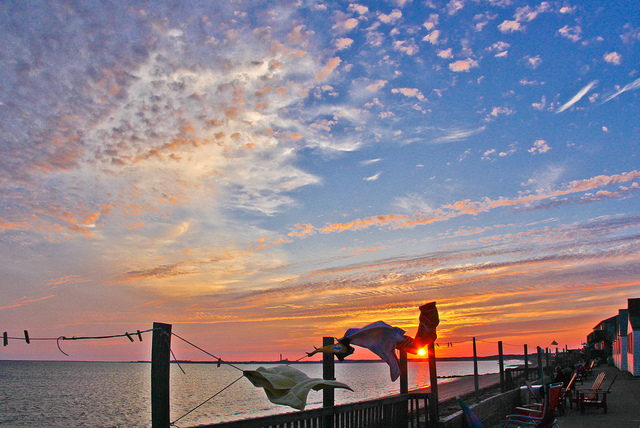 Choosing Chauffeured Transportation for Your Cape Cod Excursion
Why Take the Bus from Boston to Cape Cod When You Can Travel in Style?
Are you planning a trip to Cape Cod from Boston this fall? The colors are changing and there is just something about seeing the foliage amongst the backdrop of quaint houses, white picket fences, and the boats in the harbor.
Autumn is a perfect time to take a romantic getaway or family fall break vacation to Cape Cod but there's one thing you should consider before making those reservations: transportation. While there are plenty of bus lines and ferries you could take, why would you want the extra hassle of relying on public transportation or driving yourself?
White Tie has the solution to all your transportation needs in the form of chauffeured car services. Whether you need a sedan for just you and your significant other, an SUV for your small family, or a limousine or mini-coach for a big group outing, we have you covered.
Now, you may be asking yourself why you should spring for chauffeured car services rather than taking a bus or driving yourself. We have the answers you seek!
Knowledgeable Drivers
If you're not familiar with the area, the last thing you want to do is spend most of your free time driving around trying to figure out where you're at. When you allow White Tie to take care of the driving for you, our drivers know the area very well. Because of this, they will know the best routes out of the city to keep you from getting stuck in traffic.
There's nothing worse than starting a vacation than spending time in traffic. Additionally, our professional drivers can make suggestions for the Cape's best restaurants, entertainment, and shopping venues to ensure you get the best possible experience while visiting Cape Cod.
Stick to Your Schedule
The problem with public transportation like buses or taxis is that they rarely work out to follow your schedule. You have to wait to hail a cab or schedule your outings around a bus schedule. With White Tie, you can tell us when you want us to pick you up and we will be there with plenty of time to spare. If you have a specific itinerary you would like to follow, you can give it to the driver and they will do everything in their power to adhere to it.
With a chauffeur at your beck and call, you won't have to worry about standing in the rain waiting on a bus or trying to hail a cab ever again.
Enjoy Your Privacy
Public transportation is definitely not known for its ability to provide passengers with the privacy they need. You never know who is going to sit next to you and they may end up wanting to talk when all you want to do is enjoy music on your headphones. When you ride in the back of a chauffeured sedan or limousine, you can have all the privacy your heart desires.
No more worrying about someone looking over your shoulder or invading your personal space when you're trying to unwind and relax.
Keep Your Possessions Close
While keeping your belongings close isn't an issue in a taxi, you never know what else has been in that trunk. On the other hand, when you take a bus, those bags of yours get tossed along with everyone else's underneath.
You can't keep an eye on it and if you're not fast enough, someone could end up taking off with your bags. That will never be something you have to worry about with White Tie chauffeured car services. Your bags and belongings will stay safe and secure with you at all times.
In addition to the reasons we've mentioned above, another reason to spring for car services on your next Boston to Cape Cod trip is that it adds an extra special VIP touch to your getaway. Let us prove these reasons to you and provide you with a world class transportation experience for your next Cape Cod excursion.
Photo Credit: cjuneau
The following two tabs change content below.


Latest posts by Tim Kelly (see all)