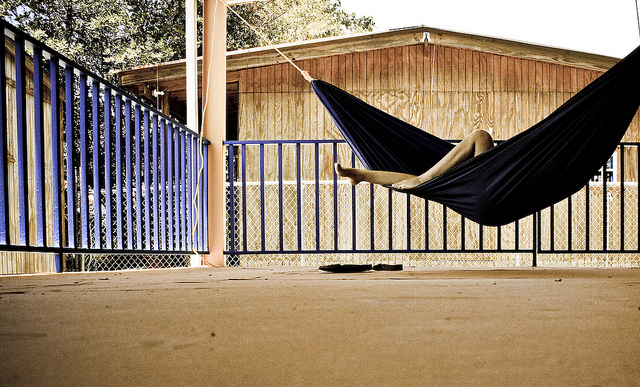 Corporate Traveler Tips: How to Feel at Home Away from Home
Inject Some Comfort Into Your Next Corporate Trip
Anyone who travels regularly for business knows how lonely and isolated these experiences can be. Corporate travelers spend too much time in business meetings, struggle to get to sleep in noisy hotels, and have trouble finding transportation that they can depend on. Perhaps, for the duration of your business trip, you are constantly on edge and counting down the seconds until you can go home. To us, that sounds miserable.
Fortunately, there are easy ways to improve your experience, and bring some of the comforts of home to your next business trip.
Book Car Service for Better Commutes
If you're like most business travelers, your method of transportation during your business trip is less than satisfactory. Whether you're hailing cabs, have gotten a rental car or are taking your chances on a ride-sharing service, you probably aren't enjoying stress-free or comfortable transportation throughout your trip.
By booking car service, you can enjoy quieter, more serene commutes. You'll have this time use as you please, without the hassle of driving or giving directions to a confused cab driver.
When you book car service, you can depend on your vehicle being available when you need it; you won't have to stand in line for a cab, risking a threat to your schedule. And your chauffeur will be a consummate professional who knows the local areas and can get you to each of your destinations quickly and efficiently.
High End Ear Plugs
If your entire business travel life is spent struggling to get decent sleep in noisy hotels, we have a solution: invest in some high-end ear plugs.
Peruse the net for the ear plugs with the best reviews and invest in a box or two of them. They aren't expensive and they'll fit easily in your carry-on; having something on hand to block out noise, whether in the airport or in your hotel room, could be invaluable in your journey towards uninterrupted sleep and work time.
Here are a few ear plugs we think are great:
Find a Hotel with a Pillow Menu
Of course, you don't have room in your carry-on to bring your pillow from home on your business trip. But finding a hotel with a pillow menu can help you select a pillow that is most similar, helping bring an important comfort from home into your otherwise lonely and impersonal hotel room.
You can peruse this handy website to find hotels in your destination city that offer a pillow menu.
Create Your Perfect Sleep Atmosphere
If you require a certain ambiance to fall asleep at home, there's no reason why you can't re-create it for your business trip.
There are plenty of easy ways to create an ambient, relaxing atmosphere in your hotel room, helping you escape the chaos and noise and find a better sleep.
There are tons of apps available, for both Android and Apple devices, that encourage mindfulness, relaxation and sleep. Here are a few of our favorites:
With the help of guided meditation, relaxation encouragement, and calming, soothing music, you can bring yourself to a state of comfort and relaxation, helping you feel re-charged, clear-minded and at home.
Business travel is no cake walk; every trip is a balancing act, rife with stresses, pressures and potential failures. But if you make a concerted effort to create an atmosphere of comfort and calm, especially when it's time to go to sleep, you can extend your energy, re-charge your motivation, and get through your business trip feeling much better than before.
Photo Credit: Deb Stgo
The following two tabs change content below.


Latest posts by Tim Kelly (see all)