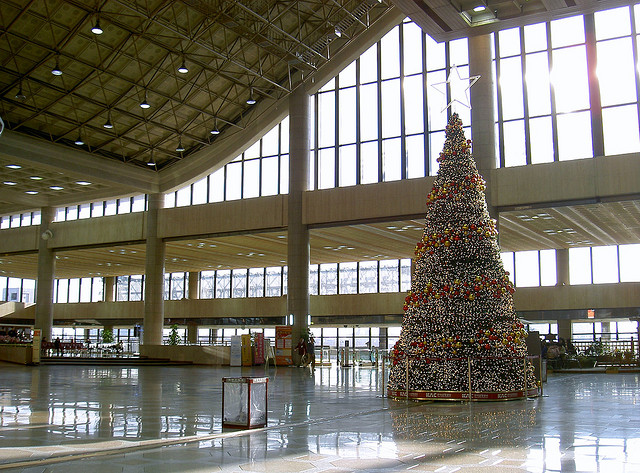 Holiday Travel Can Be Tough: 3 Tips to Make It Easier
Get On Top of Holiday Travel
The holidays are the hardest time of year to travel. You have to think about the millions of other people that will be traveling to see family and friends for Thanksgiving and Christmas.
With all those people traveling to destinations unknown around the same time of year, you can guarantee things will get a bit chaotic.
Flights will be harder to book, traffic will be more difficult to navigate, hotel rooms will be impossible to snag, along with many other holiday travel issues. Although the mere thought of these troubles may be enough to make you reconsider your holiday travel plans, we have a few tips to keep your sanity in check without compromising your family visits.
Plan in Advance
While it may be too late this year to make advance plans, you should definitely remember this tip for next year.
There are several benefits of making your holiday travel plans several months in advance. You won't have to worry about hotels being out of rooms, you will get a better deal on flights and hotels, and it's one less thing to stress about once the holidays finally do roll around.
If you know that you're going to be the one doing the traveling for holiday visits next year, we recommend starting several months in advance. You will be amazed at the time and money you will save and you will actually be able to relax and enjoy the days leading up to your trip.
Use a Car Service
When you're traveling away from home, one of the biggest annoyances is figuring out transportation. You don't want to impose on your hosts by asking them to drive you everywhere and you also don't want the stress of renting a car.
There are so many hidden fees and charges that come along with renting a car that their initial price may seem appealing, but in the end you lose out on a lot of money.
This is a big reason why you should consider using a car service for your holiday transportation.
All you have to do is give White Tie a call and we'll pick you up at your requested time, take you everywhere you need to go, help you with your bags, and even offer suggestions for things to see and do while you're in Cape Cod for the holidays.
When you use a car service for the holidays, you don't have to worry about hailing a cab, renting a car, fighting traffic, or anything else that comes along with holiday travels. Our professional drivers will be more than happy to take care of all your holiday transportation needs.
There's an App for That
The vast majority of adults have a smartphone or electronic device that can be used for their benefit in many different situations. Holiday travel planning is no exception.
There are several different apps out there that can make your life and your holiday travel planning so much easier.
There are weather apps to ensure you pack the proper clothing, apps that keep you up to date with your flight plans so you're notified of any delays, and apps that will help you find a WiFi hotspot if you're desperate to connect but running low on data. Most of them are free to use and can go a long way towards protecting your sanity this holiday season.
No matter what you have planned for the holidays, just remember that it's a time to let everyone know what you're thankful for. Let them know you're thankful for the opportunity to visit family you haven't seen in a long time. When you use these tips to ensure your holiday travel plans go off without a hitch, you'll be more likely to enjoy your time with friends and family. Let us at White Tie do what we can to contribute to that feeling of well-being this holiday season!
Photo Credit: Makoto Nakashima
The following two tabs change content below.


Latest posts by Tim Kelly (see all)