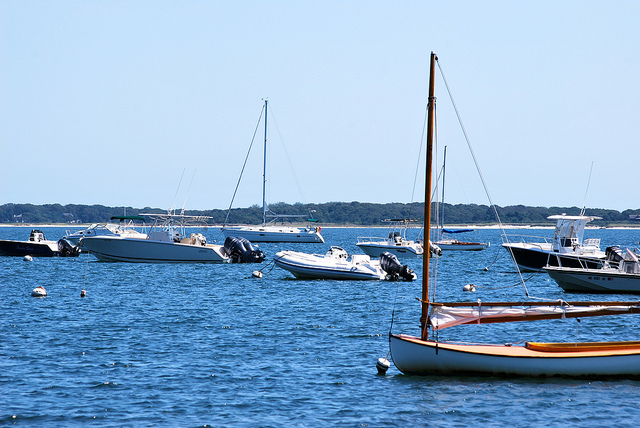 Your Hyannis Port Getaway: 4 Ways to Have the Best Time
If you've ever wanted to take a trip to Cape Cod, now is the time!
Whether you're a short ferry or train ride away in Boston or all the way across the country in California, Cape Cod has always been a desirable destination.
The area has long been a popular spot for normal American families as well as famous entertainers. Some reasons for its popularity are the beauty of the area, incredible beaches, and its close proximity to a major airport.
While most people tend to think of Martha's Vineyard or Nantucket when they think of Cape Cod, we're going to tell you about a little place called Hyannis Port. It's a small, yet affluent, residential summer community in Barnstable, MA and is best known as the homestead of the Kennedys.
Hyannis Port is a beautiful village that offers plenty of things to do and see while you're here.
Where to Stay
One thing you won't have to worry about when planning a getaway to Hyannis Port is where to stay. There are plenty of hotels and quaint bed and breakfasts for you to choose from that can cater to any budget.
+ Our first recommendation is for the Hillcrest Bed and Breakfast. Run by Linda and David, two warm and attentive hosts, this slice of Cape Cod heaven is everything you could have ever hoped for. With a home cooked breakfast to start the day, you can take a half mile stroll down to the Hyannis Harbor or lounge on the beach with a good book. With such a convenient location, spotless rooms, and comfortable surroundings, you can't go wrong when you stay here.
+ If you'd prefer to stay in a hotel, the Cape Codder Resort and Spa would be ideal. The whole family would love staying here, especially when the kids find out that there is an indoor water park and wave pool on-site while the adults will love the spa. The clean rooms, on-site restaurant, and attentive staff are just the icing on the cake for this lodging option.
What to Do
Considering the close proximity to water, it would be almost blasphemous to NOT take a boat tour. There are several different commercial boating companies that offer different packages to fit your specific wants and needs. Whether you're looking to go deep sea fishing with the boys or taking a romantic dinner cruise around the harbor, there is sure to be something for everyone out on the beautiful waters of Cape Cod.
For something easy and budget friendly, you don't have to go too far! Hyannis Main Street is absolutely filled with fun and games for kids as well as entertainment and shopping for the adults. Another option would be to take a tour of the Hyannis Harbor Lighthouse. There are also several museums and gardens to take in while in town as well.
How to Get There
As we mentioned before, Cape Cod is pretty easy to reach, since it's not too far from the airport in Boston.
Because of this you will have your pick of a few different methods of transportation to Hyannis Port. You could take a ferry, train, public transportation, or even rent a car. However, these options will require you to lug around your own bags, adjust your schedule, or be cramped and uncomfortable for the duration of the ride.
Our suggestion is to reserve a chauffeured sedan, SUV, or limousine for your stay in Hyannis Port.
White Tie Luxury Transportation of Cape Cod would be more than happy to pick you up at the gate, load your bags, and take care of all your transportation needs during your stay. You won't have to worry about navigating unfamiliar roads, deal with traffic, or stress about getting lost. Anytime you want to go somewhere, we are just a quick call away!
Hopefully our suggestions help you plan a fun and relaxing getaway to Hyannis Port for your next family vacation or romantic rendezvous. Let us here at White Tie Limos show you why we're the right choice when it comes to vacation transportation.
Photo Credit: Matt Wade
The following two tabs change content below.


Latest posts by Tim Kelly (see all)