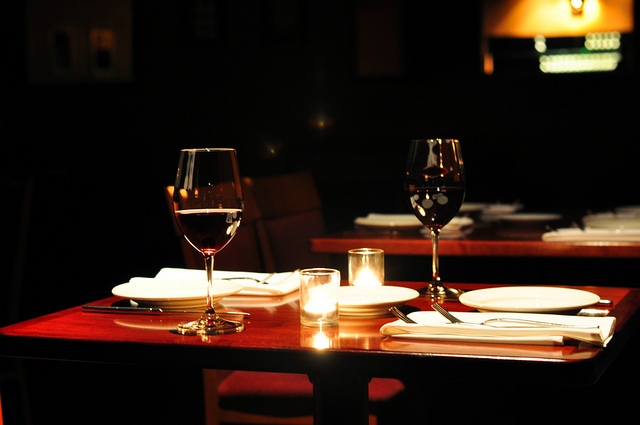 Looking for Cape Cod Limo Service? We're Here to Help!
Let White Tie Limos Add an Extra Special Touch to Your Next Event
There are many reasons to consider using a professionally chauffeured car service for your upcoming events. Besides the usual reasons, like letting someone else deal with the hassle of driving and parking, it also adds a VIP touch to any night (or day) on the town. No matter what event you may have coming up, White Tie Limo can provide you with an unrivaled experience that is sure to please.
Whether you're a long time resident or just visiting for a vacation or anniversary, call White Tie Limos and let us show you how to add an extra special touch to your event.
Date Night
So you've met the girl of your dreams and now you want to take her out around Cape Cod for a special date night. The best way to make a great first impression is by picking her up in a chauffeured limousine. She'll appreciate the extra thought you put into planning such a romantic gesture that will be sure to get your date off on the right foot.
Bachelor/Bachelorette Parties
The fun part of planning a wedding is getting to kick up your heels for one last night of freedom. Some people choose to do this in a nightclub or bar, but on Cape Cod it's more likely to see people relaxing and pampering themselves. Reserve a Cape Cod car service to whisk the groom and his friends off to a game of golf or the bride and her bridesmaids to a spa for some VIP treatments.
Weddings
You've found the love of your life and have finally taken that step to join in matrimony for years to come. If you've selected beautiful Cape Cod as your destination for the nuptials, White Tie can provide all of your wedding transportation needs. We can handle the bridal limousine as well as guest transportation in party or shuttle buses.
Honeymoons
The next step after getting hitched is taking that well deserved honeymoon. After you've spent the past year planning everything down the tiniest detail, the last thing you want to do is stress about how you're going to drive around a place you aren't familiar with. Cape Cod is perfect for a relaxing honeymoon with its beautiful beaches, harbor boat tours, and golf courses.
Anniversaries
Now that you've made it through the first year (or even the first 50 years) of marriage, it's still nice to put a bit of thought into reminding your spouse how special they are. Kick back and relax in the back of a luxurious limousine as you head out from Cape Cod to Boston for the evening. You can focus on one another and reminisce about the years you've spent together rather than worrying about the traffic in front of you.
Corporate Car Service
Limousines and chauffeured car services aren't just for romantic moments like the ones already mentioned above. In fact, they can be pretty useful for the working man and woman. It's nice to be able to work in the back while being driven into the office for the day. Additionally, if you have to pick up a boss or potential client for a business dinner, they'll be impressed when you show up with a smartly dressed chauffeur and luxury sedan for the evening.
You can also depend on car service to handle group outings or conventions; the company with the right fleet will offer vehicles large enough to accommodate a large group, allowing you all to travel as a unit throughout your conference or business outing.
There are so many different reasons why you should consider using a Cape Cod limo service for your next special event. Whether it's for love, work, or play, the added convenience and luxury of a chauffeured limousine or sedan can add that extra special touch your plans might be missing.
Photo Credit: Mike Norton
The following two tabs change content below.


Latest posts by Tim Kelly (see all)