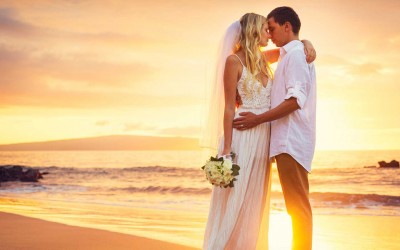 Plan Your Cape Cod Wedding in 5 Easy Steps
This blog was originally published in 2015; we have since updated it to reflect the most current and accurate information. 
White Tie Limo is the premier choice for luxury transportation in the Boston and Cape Cod area.
We have a high-class fleet of vehicles to choose from and can offer our services no matter what the size of your wedding. If you're thinking of planning a Cape Cod wedding for the ages, here are a few other things to keep in mind.
Book Early
The number thing to remember when planning a wedding on Cape Cod, Nantucket or Martha's Vineyard is that space is limited. Spring and summer are a popular time for weddings, so make sure and book your event well ahead of time.
Do you research on venues long before your big day, and be prepared to book it on the spot. You can't be too careful when it comes to planning ahead.
Search Online for Ideas and Inspiration
Make sure you ask friends and family (who have experience planning weddings) for their advice. Scour wedding inspiration websites or social media like Pinterest to get some inspiration for your decorations and wedding theme.
Many websites feature vendor lists, photographers and caterers, to help you find your perfect wedding day team. It also can't hurt to keep a journal or binder filled with your ideas, plus space to brainstorm and narrow down your favorite themes or details.
Make it Official
Don't forget the marriage license! It's important to take care of this research long before your big day arrives.
Read about Massachusetts laws on obtaining a marriage license, and figure out a game plan for you and your spouse to fill out the paperwork.
A wedding is so much more than a beautiful celebration and party…you can't forget you're actually taking legal action to attach yourself to your significant other!
If you are visiting Cape Cod from out of state to get married remember that the laws in Massachusetts about marriage licensing and who can officiate the wedding may differ from what you're used to in your state. Check in with the Massachusetts State government's website for more information or if you have any questions.
Have a Backup Plan
Since most Cape Cod weddings are outdoors, it makes sense to have a backup plan in case of rain.
Make sure that you choose a venue that offers both indoor and outdoor options, and craft a flexible contract with them. See if they offer the use of a tent or covering in case of inclement weather. It's important to know your options before the rain begins.
Book the Best Transportation
White Tie Limo is proud to be the premier limo service for weddings in the Cape Cod and greater Boston area.
If you're looking for professional limo service in a luxury fleet of vehicles driven by the best in the business, White Tie Limo is the best choice around. We have years of experience with weddings both big and small, and can transport your guests to and from their hotels or the party venue with ease.
Have the wedding, reception and getaway of your dreams with White Tie.
Get a free quote on your wedding services today or contact us for more information at (508) 548-1066.
The following two tabs change content below.


Latest posts by Tim Kelly (see all)