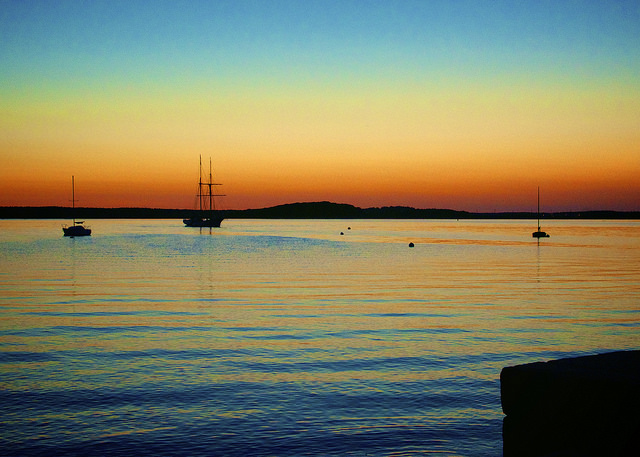 Questions to Ask Before Hiring a Cape Cod Limo Service
Be Prepared to Book Cape Cod Limo Service with These Questions
Planning a large-scale corporate meeting or important family event like a wedding can be stressful, but choosing a limo service to handle the event's transportation doesn't have to be.
Following are a few questions you should ask when researching which luxury limo company to go with for your important event. Of course, we hope you'll go with White Tie Transportation, the premier transportation service in Cape Cod and surrounding islands.
At White Tie, we know where leaps and bounds ahead of the competition. Then again, if you never asked these questions, you might not be able to tell the difference.
What Does Your Fleet Look Like?
Many people, particularly those hiring a limo service for the first time, are unaware of the world of possibilities a good limo service can offer. Sure, there is your classic stretch limo with a mini-bar and the sunroof, but there are also SUVs, high-end luxury town cars and customized vehicles for larger parties.
At White Tie Limo, we know from experience that every client is not the same, so why would their ride be the same? Ask us about our fleet of luxury vehicles and we'll be happy to go over the different options for you.
What Are Your Rates?
Costs and fees are the first question most customers ask and this is perfectly understandable. You work hard for your money and want to make sure it's not being wasted. It's important to consider a lot of factors when thinking about the price of your luxury limo service though.
If you're planning an important business meeting with high profile clients, or a vacation trip for your family and closest loved ones, you wouldn't want a service that cuts corners just to get you the most rock bottom prices.
At White Tie Limo, we take pride in offering exceptional services at competitive prices. For a luxury Cape Cod Limo Service that offers top notch staff and a high quality fleet of vehicles, you'll find it's well worth the investment.
What Kind Of Services Do You Offer?
You'll be hard pressed to find a luxury limo service that provides as many services as White Tie Limo does.
From airport transportation to weddings and important business meetings, White Tie does it all. Because we have so much experience with the area and a deep knowledge of the restaurants, venues and logistics that come with it, we can offer you sound transportation advice at every fork in the road.
How Can I Make a Reservation?
It goes without saying, but once you are interested in contracting the services of a luxury limo company you will need to iron out all of the details and arrange payment. With so much on your mind, the last thing you want is a hassle or some mistakes being made with all the important information.
White Tie Limo makes this process quick and painless by offering online reservation services. Simply go to our website, type in all the information about your desires for the event and wait to hear back from a White Tie representative with more information. It couldn't be simpler
If you're interested in taking the lead or if you had other questions, you can also always reach us by phone and one of our customer service representatives would be happy to assist you. We look forward to hearing from you soon!
Photo Credit: Shiran Pasternak
The following two tabs change content below.


Latest posts by Tim Kelly (see all)