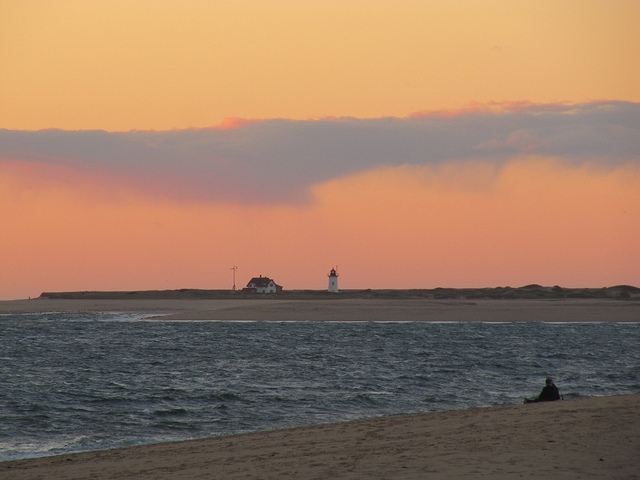 Secrets to Managing the Cape Cod Ferries
Cape Cod has long been split into three different sections: the Upper Cape, Mid-Cape, and Lower and Outer Cape. All these areas are on land, however, and don't include the beautiful islands that are found off shore. The two main islands that are considered to be sought after tourist destinations are Nantucket and Martha's Vineyard. Both are considered to be "true islands", in that neither have a bridge to them from the mainland. To get to these beautiful vacation spots, you have to consider alternate means of transportation.
While a chauffeured car service around Cape Cod is more than sufficient, you still have to figure out how you're going to get to the islands. Luckily, no matter where you are on the Cape, there is a ferry nearby that can take you there.
Island Queen
If you're heading to Martha's Vineyard from the Falmouth Harbor area, you could hop aboard the Island Queen. Since the Falmouth Harbor is the closest departure point to Martha's Vineyard from Cape Cod, you'll only have to wait 35 minutes before your feet touch the island. You can't take your car on this ferry, but we recommend you take your bike so you can ride it around the island.
Steamship Authority
Those heading to Martha's Vineyard from Woods Hole or from Hyannis to Nantucket can load up on a ferry with Steamship Authority. You can even bring your car with you. They provide free Wi-Fi and make these trips throughout the year. For those that want to leave their car behind, the M/V Iyanough is a high-speed ferry for passengers only and can get you to Nantucket from Hyannis in just an hour.
Hy-Line Cruises
During the summer months, Hy-Line Cruises provides a ferry service to Martha's Vineyard from Hyannis that takes about an hour and a half. If you'd rather travel to Nantucket, they offer those hour long trips throughout the year. They also offer "Around the Sound" and harbor cruises if you'd rather just admire the islands from afar.
Freedom Cruise Line
There is only one ferry service to Nantucket from the Lower Cape and that's with Freedom Cruise Line. Leaving out of the quaint Harwich Port in Saquatucket Harbor, you'll find yourself on Nantucket in no time. On this short cruise, be sure to look back and watch the Cape disappear before you finally set eyes on the island known as the "Grey Lady".
From Boston to the Cape
The ferries mentioned above are mostly for those that want to get from the Cape to the Islands. However, there are also ferries that will bring visitors in from Boston. With the Bay State Cruise Co. you can take a ride on their state-of-the-art catamaran that will get you from Boston to Provincetown in only 90 minutes. If you'd rather take a leisurely pace, they also offer a 3 hour ride on the more traditional ferry. Boston Harbor Cruises also offer Cape guests a unique way to get to Provincetown, also just taking 90 minutes on their high-speed catamaran.
Feel the sea salt on your face as the breeze whips through your hair. These ferries are the only way to get to the islands and an experience you must enjoy at some point during your Cape Cod vacation. When you take a Cape Cod car service like White Tie, they can drop you off for the ferry and pick you up once you return. This way you don't have to worry about leaving your vehicle unattended while you're away. Whether you're a lifelong resident of the Cape or just visiting during the waning days of summer, these ferries will give you the ability to see the truly iconic experience of visiting Nantucket and Martha's Vineyard.
Photo Credit: Lukemn
The following two tabs change content below.


Latest posts by Tim Kelly (see all)