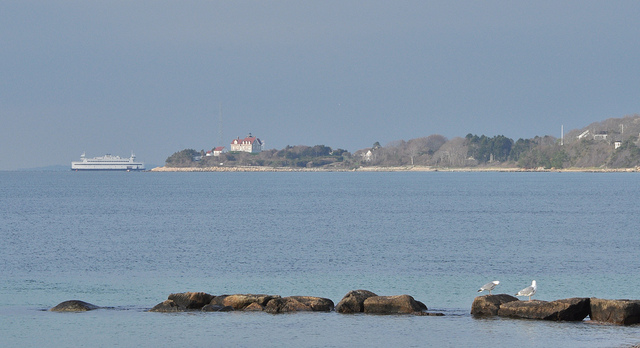 Spending a Day on Nobska Point, Complete with Car Service
Take a Car Service to This Historic Lighthouse
New England is famous for the lighthouses that dot the coast. Since it gets a bit colder up north earlier in the year than it does anywhere else, now is a good time to get a last minute visit into one of Massachusetts's well known sailor's beacons. Nobska Point Lighthouse was originally built in 1826, with the current tower constructed in 1876. In 1987 it was added to the National Register of Historic Places as Nobska Point Light Station and the grounds are open year round for people to visit. Be sure to time your visit to end around sunset so you can capture a stunning picture of the lighthouse against the colorful waning sky.
You can make the most out of your visit to Nobska Point Lighthouse and the surrounding areas by taking a Cape Cod car service like White Tie for the day.
Lighthouse Tour
While you won't be able to take a tour of the lighthouse itself this year due to a changing of hands from the National Coast Card to a non-profit group, you can still visit the grounds for pictures. Take a picnic basket filled with goodies like fresh baked bread, meats, cheeses, and even a bottle of wine to enjoy while you take in the beautiful lighthouse and surrounding beach.
Horseback Riding
One of the best ways to see the raw and natural landscape of Falmouth, MA is on horseback. Haland Stables offer hour long trail rides that will take you through fields and woodland areas as well as past salt marshes, cranberry bogs, and ponds. Even if you've never ridden on a horse before, they provide lessons so you're more comfortable in the saddle. They also offer horse drawn carriage tours through historic West Falmouth for those that would prefer to sit back and relax while someone else drove the horses.
Cape Cod Children's Museum
When you're on vacation with the family, it can be difficult finding things for everyone to enjoy. The kids don't always look forward to beach walks or learning about the history of a lighthouse. That's when you take them to the Cape Cod Children's Museum. They can learn while having fun thanks to exhibits like a 30 foot pirate ship to climb on, a medieval castle, and an inflatable planetarium. This is a great way to give the kids some enjoyment on your day in Nobska Point and the surrounding areas.
Go Sailing!
If you've never been sailing before, whether for living in a landlocked state or for lack of knowledge, while you're in the area you should check out the Schooner Liberté. From July 4th through September 7th, this three-masted sailing schooner departs three times a day for a trip around places like Wood's Hole, Elizabeth Island, and Martha's Vineyard. You never know where you'll end up on one of their public sailings as it all depends on that day's sailing conditions. We recommend springing the extra cash for the 6:30 to 8:30 sunset tours and enjoying a cocktail from the full beverage bar on board.
There are so many different activities to enjoy around Nobska Point. So, even though they aren't providing public tours of the lighthouse itself, there will still be plenty of stuff to do that everyone will enjoy. Make the most out of your trip to Nobska Point in Woods Hole, MA by reserving a chauffeured car with White Tie Limos for the day. You and your family can sit back and relax while the driver deals with the tourists and traffic. Whether you're going for a romantic trip for two or a family trip with kids of all ages, we've hopefully included plenty of ideas to keep you all entertained!
Photo Credit: Putneypics
The following two tabs change content below.


Latest posts by Tim Kelly (see all)