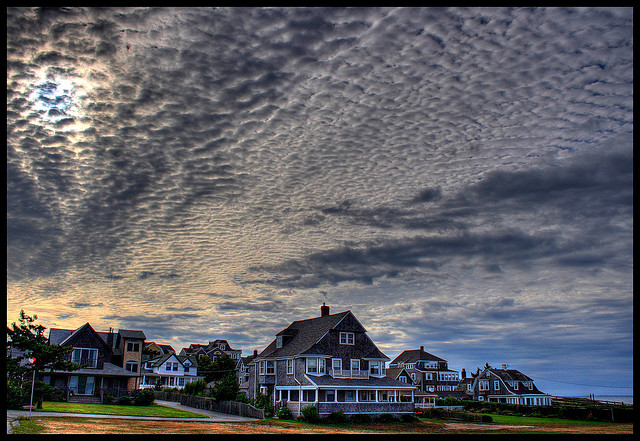 3 Tips for the Best Trip from Falmouth to Boston
Heading to Boston from Falmouth? Consider these tips for success. 
On the southwestern tip of Cape Cod lies the beautiful seaside town of Falmouth, MA.
Here you will find such sightseeing opportunities as the Nobska Lighthouse and several small ponds and rivers as well as picturesque Waquoit Bay and Buzzards Bay.
There are also several scientific communities that call Falmouth home: Woods Hole Oceanographic Institution, Marine Biological Laboratory, National Marine Fisheries Aquarium, and various museums. Why anyone would ever want to leave this beautiful slice of Cape Cod heaven, we will never understand. However, sometimes it's nice to get out into the big city of Boston.
Since the city of Boston is less than 80 miles away from Falmouth, it's a popular destination for day trips and date nights for many Cape Cod residents. We've put together a few tips to ensure your next venture into Boston is a good one.
Reserve a Car Service
When you drive yourself into the city, you have to worry about navigating traffic, finding a parking spot, and leaving your vehicle unattended in an area with which you aren't familiar.
Additionally, if the reason you're going to Boston is for a date night or anniversary dinner, you will want to focus on your company for the evening. This isn't very easy to do when your focus is on the road ahead of you. You can take care of all these negatives just by using a car service like White Tie Limo.
Our professional drivers will whisk you and your date for the night away in the back of the luxurious sedan, limousine, or SUV of your choice. You can sit back, relax, and get to know (or reconnect) with that special someone while the driver deals with traffic. Your car will be left at home in the safety of your own garage or driveway and you won't have to worry about fighting for a parking spot around your favorite restaurant. Another benefit of using a car service is that if you're not familiar with Boston, you won't have to worry about getting lost as our drivers are very familiar with the city.
Leave Early
Just like any big city, traffic can get a bit crazy around certain times of the day or week. This is especially true around 5pm on weekdays due to everyone getting off of work at the same time. One plus about this is that since you will be heading into the city rather than out of it, you'll get to miss the vast majority of rush hour traffic. Even if you're sitting in the back of a chauffeured limousine, getting stuck in that traffic can ruin your night by causing you to miss your dinner reservations.
To make sure you don't worry about arriving too late for dinner, a movie, or a performance in Boston, make sure your plans involve leaving early. If you've decided to forgo the car service (which we don't recommend, especially if you're not familiar with Boston), leaving early will provide you a little bit of buffer room to navigate unfamiliar streets while also avoiding traffic.
What to Do
If you're able, we recommend planning a weekend stay in Boston as there are so many different things to do. It would be virtually impossible to truly enjoy everything the city has to offer in one day. For a romantic first date you could take a stroll through the beautiful Boston Public Gardens or if they're a baseball fan, a tour of Fenway Park would surely guarantee you a second date!
Make your trip into Boston with the whole family a fun learning experience by taking them to the harbor to see the Boston Tea Party Ships and Museum. They'll love the reenactments while also learning about this great city's rich history. If your trip to Boston is for a boy's (or girl's) night out, head over to the Harpoon Brewery and Beer Hall for a tour of the facilities, a souvenir glass, and the opportunity to taste test some of their products.
Now that we've given you all the information you need to have a fantastic trip from Falmouth to Boston, all that's left is calling us at White Tie to pick you up! Let us provide you with the transportation services you need to have a great time with friends or family in the beautiful and historic city of Boston!
Photo Credit: gerry
The following two tabs change content below.


Latest posts by Tim Kelly (see all)