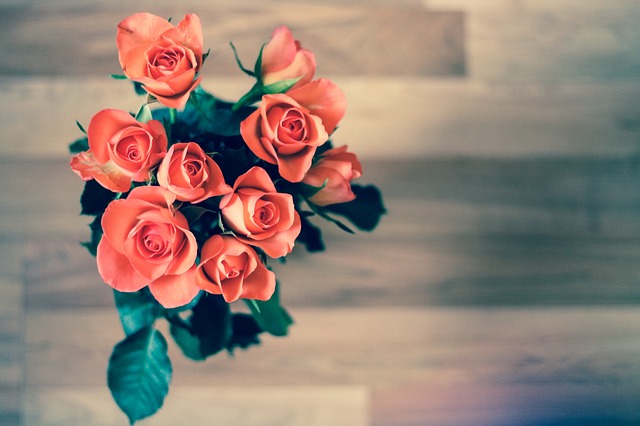 The 5 Best Valentine's Day Restaurants on Cape Cod
Looking for romance and fine dining in the Cape? 
It may be hard to believe, but Valentine's Day is merely two weeks away. It's such a special day for those that have someone special in their lives. Whether that person is your husband, wife, partner, or even your kid, they deserve a night out to see how much they mean to you. Valentine's Day is a romantic holiday, but even little kids love getting cards and candy from their parents on this day. However, we're here to tell you about the most romantic dining spots on Cape Cod. These are the restaurants for the couple in love that appreciates good food as much as they do a romantic atmosphere.
If you've put off your Valentine's Day dinner plans up to now, we've got five fantastic options for you to consider.
Ciro and Sal's
4 Kiley Ct
Provincetown, MA
Italian food and Valentine's Day seem to go hand in hand. This is especially true ever since that sweet scene from Lady and the Tramp. If you'd love to share a bowl of pasta with the one you love, head to Ciro and Sal's. Located in an incredibly intimate and cozy brick wine cellar, this restaurant would be ideal for a quiet and romantic meal for two. For the most exceptional Northern Italian cuisine in an amazing venue that oozes romantic ambiance, take your special sweetheart for Valentine's Day dinner to Ciro and Sal's.
Bramble Inn and Restaurant
2019 Main St
Brewster, MA
The historic Bramble Inn and Restaurant is a beautifully quaint location for your upcoming Valentine's Day meal. They're going to be offering a four course menu with several different options for the holiday which would be ideal for all tastes. For an added romantic touch you can also reserve a room at the inn. Once you've finished dinner with your significant other, you can both head upstairs for a quiet night away from the kids.
Del Mar Bistro
907 Main St
Chatham, MA
Specializing in local seafood, bistro cuisine, and even wood fired pizzas, Del Mar Bistro is an excellent night spot option for Valentine's Day. In one place you can get amazing pizza, insanely delicious steak salad, and free range duck. You'll also find the perfect drink for your meal thanks to their tasty specialty drinks and extensive wine list.
Bleu
10 Market St
Mashpee, MA
French cuisine is another popular option for a romantic dinner for two. If you love the food that France is famous for, you simply must head over to Bleu. Their webpage declares that "Francophiles agree that dining at Bleu is like being in France. No passport needed!" From pate to pan seared salmon, the menu at Bleu is everything you could ever want in a French restaurant. Be sure to order a bottle of wine to pair with your meal!
The Villaggio at the Regatta
4631 Falmouth Rd
Cotuit, MA
For those that aren't lucky enough to get a Valentine's Day reservation, never fear! At the Villaggio at the Regatta, they're having a Valentine's Weekend special! Friday the 12th through Sunday the 14th you can enjoy the Italian specialties, signature seafood, and Tuscan steakhouse for which this fabulous Cape Cod restaurant is known.
It's probably common knowledge, but we definitely recommend making your reservations now at these fantastic Cape Cod restaurants. Valentine's is a wildly popular dinner night so you should act fast to ensure your table. If you want to add as much of a special touch to your Valentine's Day plans as you can, may we recommend picking up that special someone in a chauffeured sedan or limousine? Surprise them by whisking them away in the lap of luxury to one of the Cape's finest restaurants this Valentine's Day!
The following two tabs change content below.


Latest posts by Tim Kelly (see all)