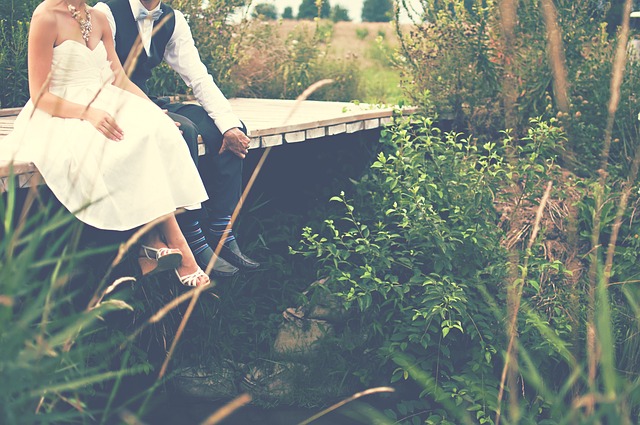 Wedding Transportation: Why Should You Book Early?
This blog was originally published in 2015. We've since updated it to reflect more accurate information.
When it comes to planning a wedding, there are so many different things to consider.
The bride has to worry about finding the right dress, along with bridesmaid dresses that compliment her style. The groom has his own attire to worry about, as well as balancing the demands of his groomsmen and family members. There are caterers, bakers, decorators, entertainers, and many other people involved that are working to make sure your big day is perfect.
No matter which part of the wedding planning process falls on your shoulders, you definitely don't want to wait until the last minute. That goes for everything… including the wedding transportation.
There are several benefits to finding and booking a car service now, even if your wedding day is months away.
Avoid Stress
Waiting until the last minute can cause an already stressful time to become even more hectic.
When you take care of the wedding transportation in advance, it becomes one less thing you have to worry about. You can take that focus and apply it to something much more important, like the venue or the all-important dress.
Get the Wedding Limo of Your Dreams
When you think about how you want to make your grand entrance at your wedding, what kind of car are you riding in?
Does the classic black Town Car compliment your style? Or would you prefer to arrive in the back of a white stretch limousine with your bridal party in tow?
If you wait until the last minute, you may have limited options left when it comes to vehicles.
A great company will be receiving reservations months before wedding season. This can leave their selection slim for those wedding planners who wait too late.
Who wants that? Don't wait until the last minute to reserve your wedding transportation.
Call White Tie now and get started on a wedding package that includes the right vehicle for you and your budget.
Speaking of the Budget…
A major benefit of planning ahead for your wedding transportation is the ability to stretch out your payments.
This can be a huge stress relief considering how much weddings cost these days.
The average wedding in 2015 costs about the same as a decent car! When you take into consideration all of the different payments you'll be making, splitting up payments can be a big help.
The further in advance you start working on those plans, the better off your wallet will be.
Instead of paying giant lump sums for things like your catering, venue, and transportation, you can make several smaller payments over time.
This will keep you from living paycheck to paycheck while also ensuring that you're able to get everything that you want for your wedding .
One Less Decision to Make
By taking care of things in advance, you mark off items on your wedding "to-do" list long before they become a constant worry in the back of your mind.
As we mentioned above, wedding planning is filled with so many details that it can be easy to forget things.
Stress can affect our mental clarity and our memories; don't let stress affect you. Simply plan ahead!
When it comes to wedding transportation, White Tie can be your go-to. We have years of experiencing providing outstanding wedding transportation to the Cape Cod area and beyond.
Contact us today to begin planning your wedding transportation reservation!
The following two tabs change content below.


Latest posts by Tim Kelly (see all)