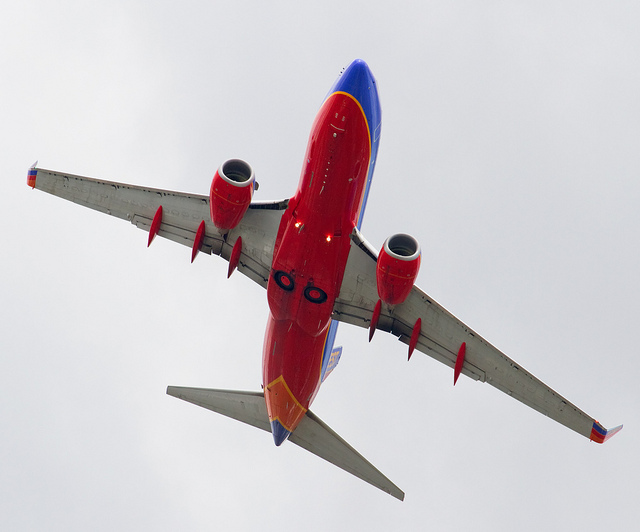 Why Car Service from Boston Logan Airport Makes Sense
Flying Into This Super Busy Airport? Make the Experience Better With Car Service
Anyone who has flown into Boston Logan in the past knows the craziness that often accompanies the experience; after all, the airport is the largest in New England, encompassing over 2,000 acres, with six runways.
The confusion and frustration of getting through Boston Logan can take a toll on travelers, especially those who have arrived in the city for business and depend on the careful execution of their schedules.
You have enough on your plate when getting through this huge airport without having to worry about transportation once you arrive. For this reason, it's important to plan for comfortable, convenient transportation from Boston Logan, each and every time you fly in.
What is the most reliable method of transportation for your trip into Boston? Car service, of course. The benefits of airport car service are innumerable and can make for a much improved trip into the Hub.
Here are 4 essential reasons to book airport car service from Boston Logan Airport.
Convenience
Few things are as uncomfortable as being forced to stand on the curb outside of the airport waiting on a taxi, when you're already exhausted from your flight and the hustle from your gate to baggage claim.
You can't be guaranteed that your taxi will show up on time to get you to your meeting; in fact, if you call for a taxi during peak hours, there's a chance it won't show up at all.
The unreliable nature of taxis is not a secret for business travelers, many of whom have had to search for more reliable methods of transportation throughout their years taking corporate trips.
So if you can't rely on a cab to make your pickup from Boston Logan swift and comfortable, what are your other options?
Car service. When you book a reputable car service, you have guarantees of customer service, punctuality, and expert chauffeurs who know the area. No other transportation option can offer you these benefits.
Comfort
Travel is a taxing experience. Changing time zones, losing sleep on airplanes, and being constantly on the move is a recipe for deep exhaustion and even burnout.
When you think about your options for travel, do taxi cabs or rental cars sound like a comforting options to you?
On one hand, you'll have to drive yourself, through a city you aren't familiar with, and risk getting lost or otherwise being late to important meetings and engagements.
On the other hand, you're putting your schedule in the court of taxi drivers or ride-sharing services, neither of which can offer expert, professional drivers or even a solid schedule.
Booking car service guarantees a luxury vehicle, often with amenities like complimentary bottled water, leather seats and in-car entertainment, to ensure that your trip out of Boston Logan is as comfortable as possible.
Confidence
When you've booked the services of a trustworthy car service company, you can enter your travel experience with confidence that you'll be picked up from Boston Logan on time. You can also feel confident that the person who will be driving you has been carefully selected, has submitted to a background check and drug test and has a clean driving record.
The same cannot be said of many of the drivers hired to man cabs and ride-sharing services.
When you're traveling, the last thing you need to worry about is whether your transportation service has employed trustworthy chauffeurs.
With a reputable car service, you can worry about more important things.
Choosing the Right Company
When it comes to Boston-area car service companies, careful research will reveal a few companies who stand out.
White Tie Limo, based in Cape Cod, offers special services for Boston-Logan Airport transfers, including chauffeur meet and greet services at the airport spot of your choosing, help with your baggage and more.
Airport transfers, especially from huge and confusing airports like Boston Logan, can get easier with companies like White Tie, there to provide top-of-the-line transportation, a courteous chauffeur, knowledge of the area and outstanding customer service from beginning to end.
Don't rely on a cab next time you fly into Boston Logan; go the extra mile for your own comfort, safety and peace of mind.
Photo Credit: Tony Hisgett
The following two tabs change content below.


Latest posts by Tim Kelly (see all)